TAMPA'S TOP DOG SINCE 1973
SIT. STAY. GOOD DOG.
Mel's Hot Dogs has been family-owned and operated since it opened back on July 3rd, 1973. The restaurant is located next door to Busch Gardens, on the corner of Busch Boulevard and 42nd Street. We pride ourselves in serving the highest quality food with a side of Mel's legendary humor! Aside from sitting down and enjoying a great meal inside the restaurant, we also offer carry out ordering and catering services. We look forward to seeing you soon!
Virginia & Mel Lohn, Proprietors
Jessica Purvis, General Manager
CONTACT
(813) 985-8000
melshotdogstampa@gmail.com
Location
4136 E. Busch Boulevard
Tampa, Florida 33617
Hours
Mon-Sat 11-8pm
Closed Sundays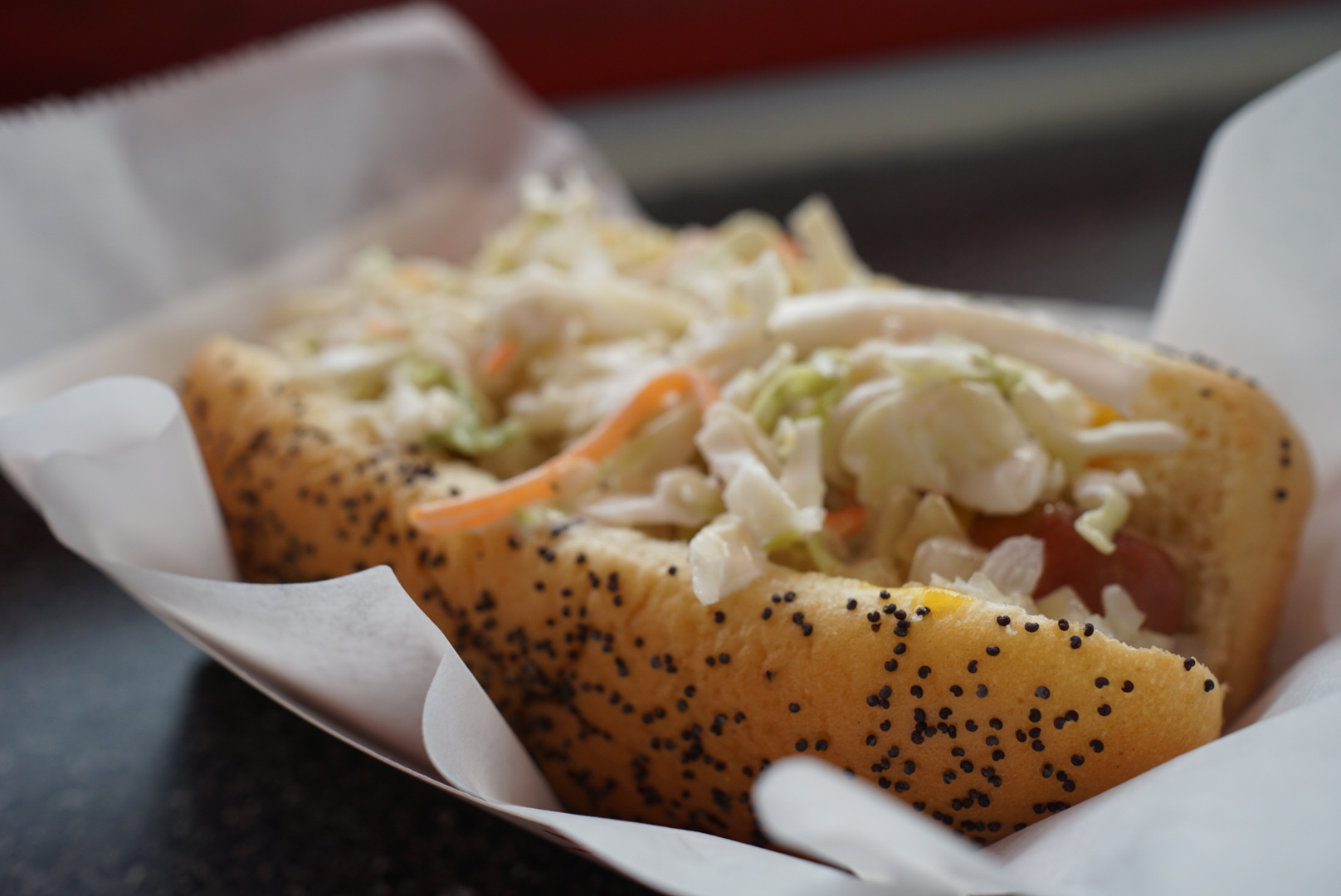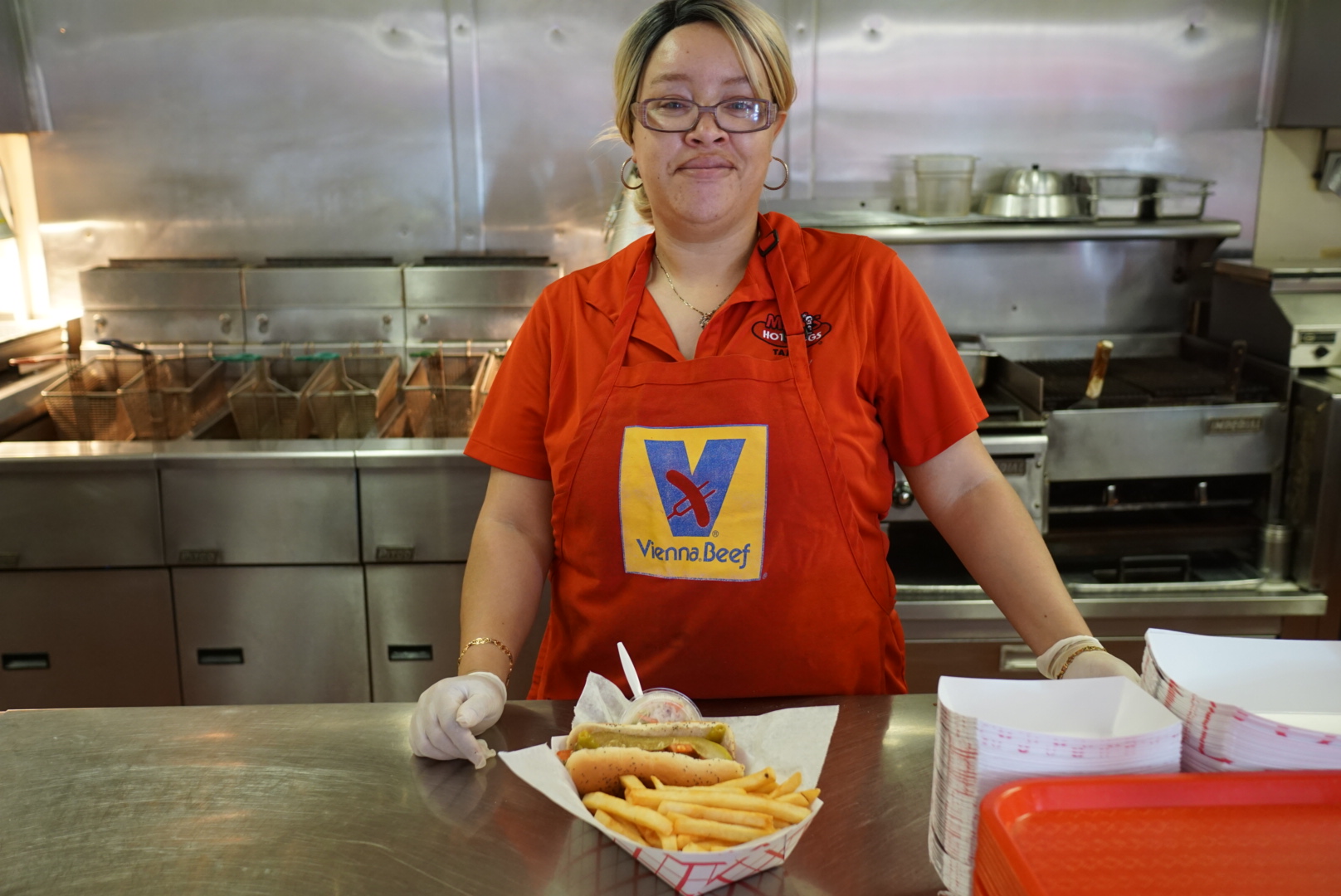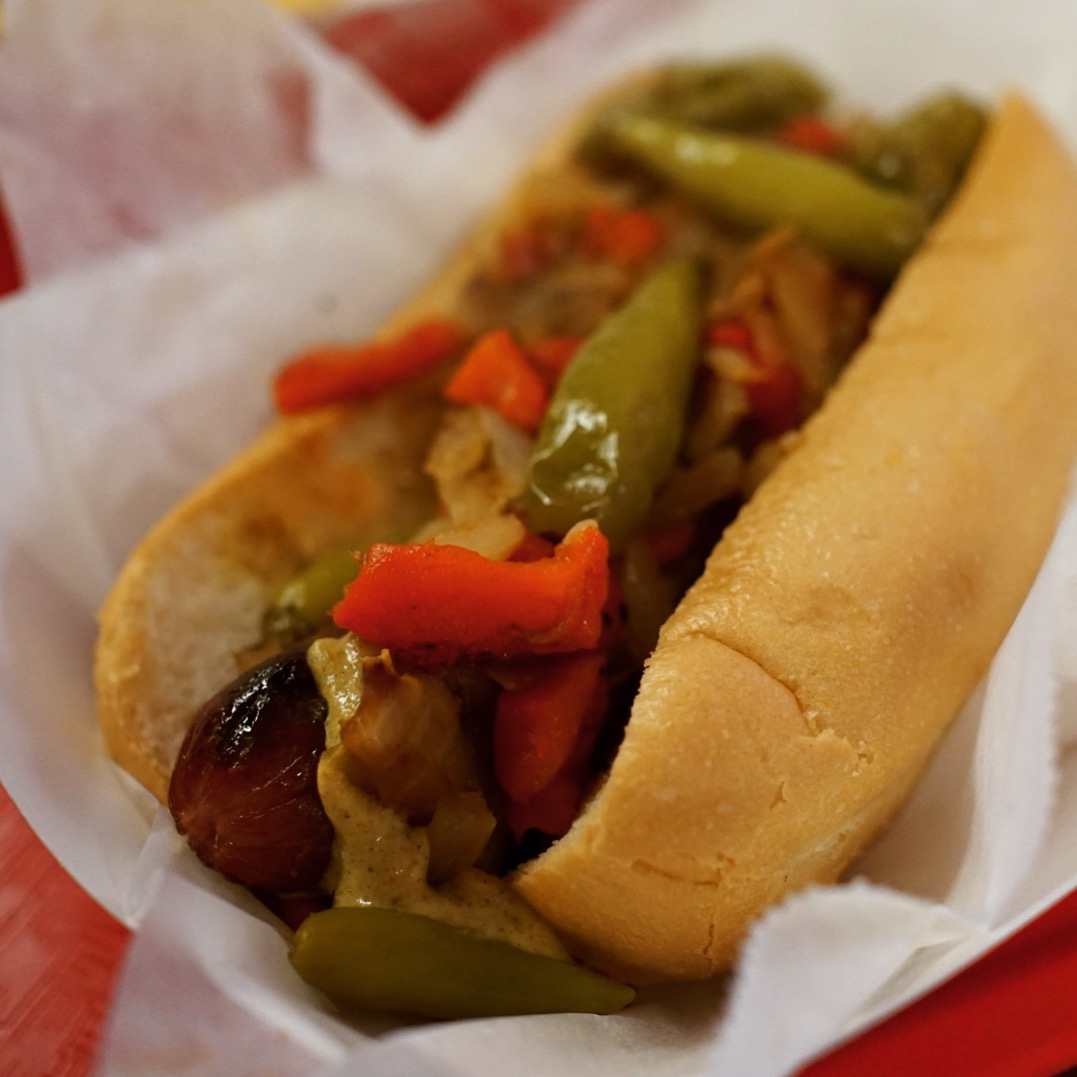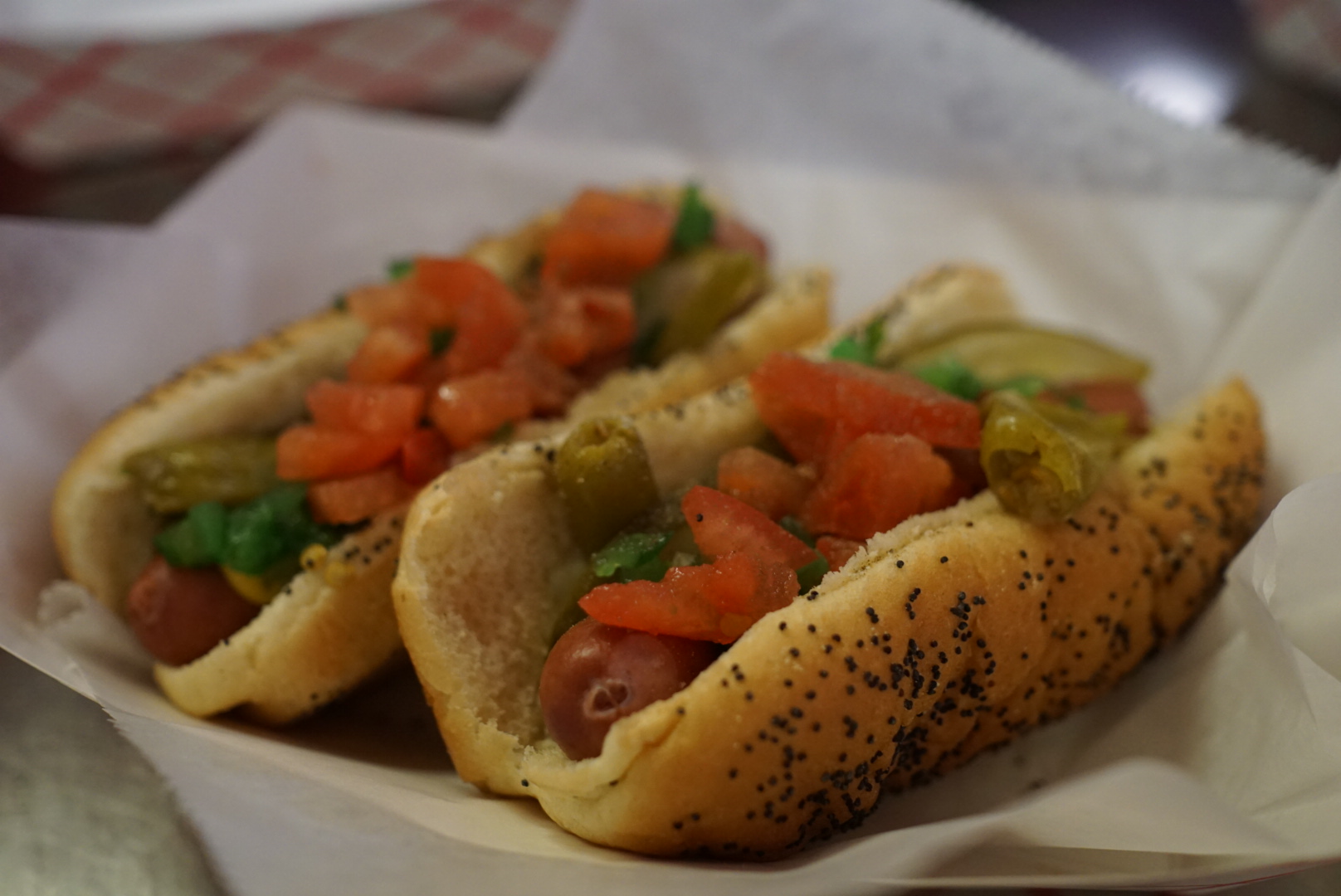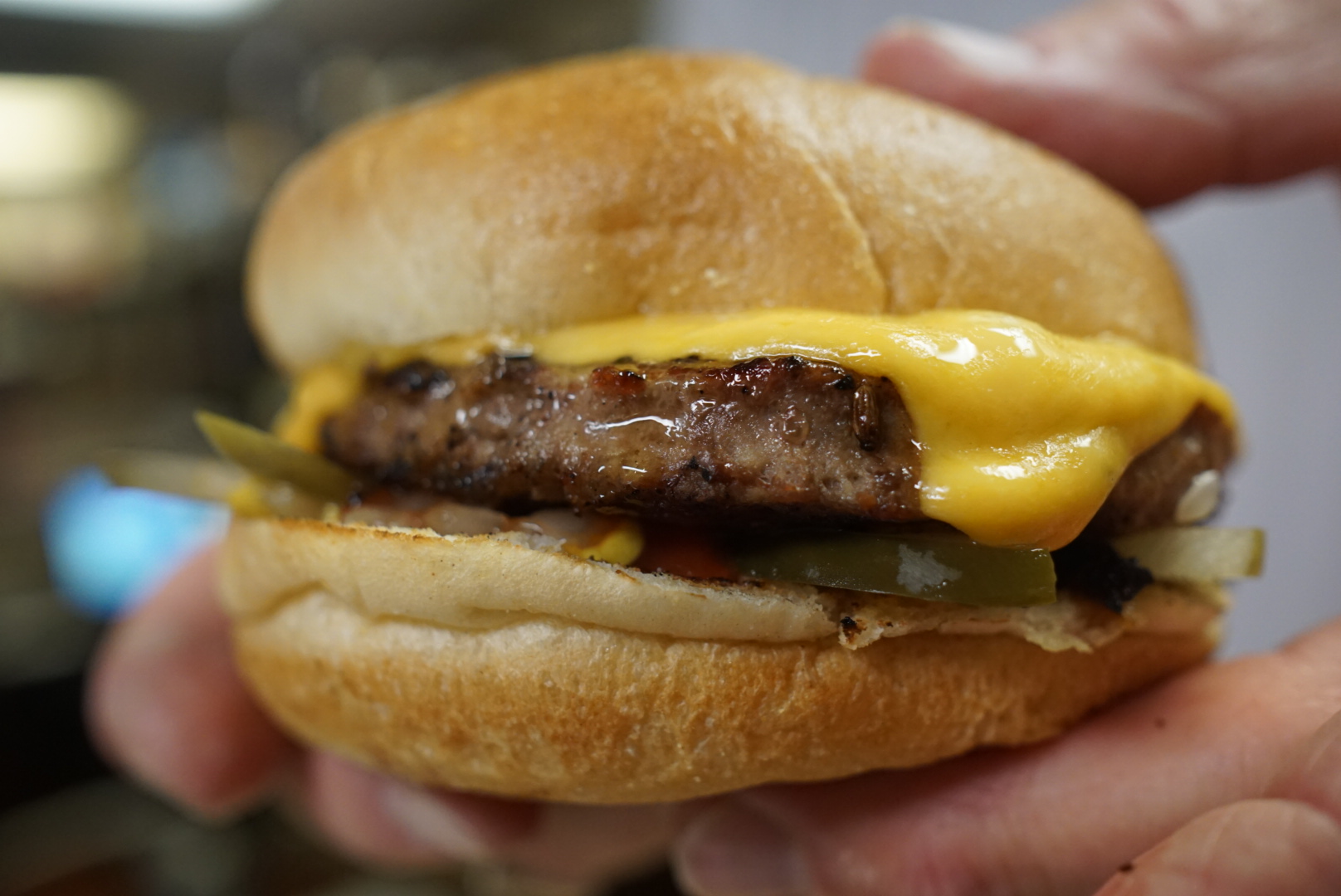 TO TAMPA, WITH LOVE
Mel's Hot Dogs started with one Chicagoland hippie and a major case of the munchies.
Back in the early 1970s, Mel was touring the Sunshine State with his Rock 'n' Roll band. With their afros picked and American flag unitards packed (yes, there are photos to prove it), Mel and the motley crew of musicians moseyed from gig to gig in a hollowed out old school bus.
After one particularly late night, Mel traveled Tampa in search of the comfort food of his hometown: the Chicago-style hot dog. A quick trip turned into a futile voyage, resulting in a hangry man with a grand vision. Mel couldn't believe it- not a SINGLE hot dog stand in the entire city of Tampa? His fair Chicago had stands on every city block. Ever the entrepreneur, Mel saw an opportunity. On July 3rd, 1973, Mel's Hot Dogs opened up shop on the corner of 42nd Street and Busch Boulevard. The rest is history!
Mel's daughter, Anjuli, appeared on 970WFLA with Jack Harris and Tedd Webb to celebrate National Hot Dog Day. Listen in by clicking the link above!
About
Fox 13's Charley Belcher visited Mel's Hot Dogs for National Hot Dog Day!
To view the segment, visit: http://www.fox13news.com/good-day/charley-s-world/268860932-story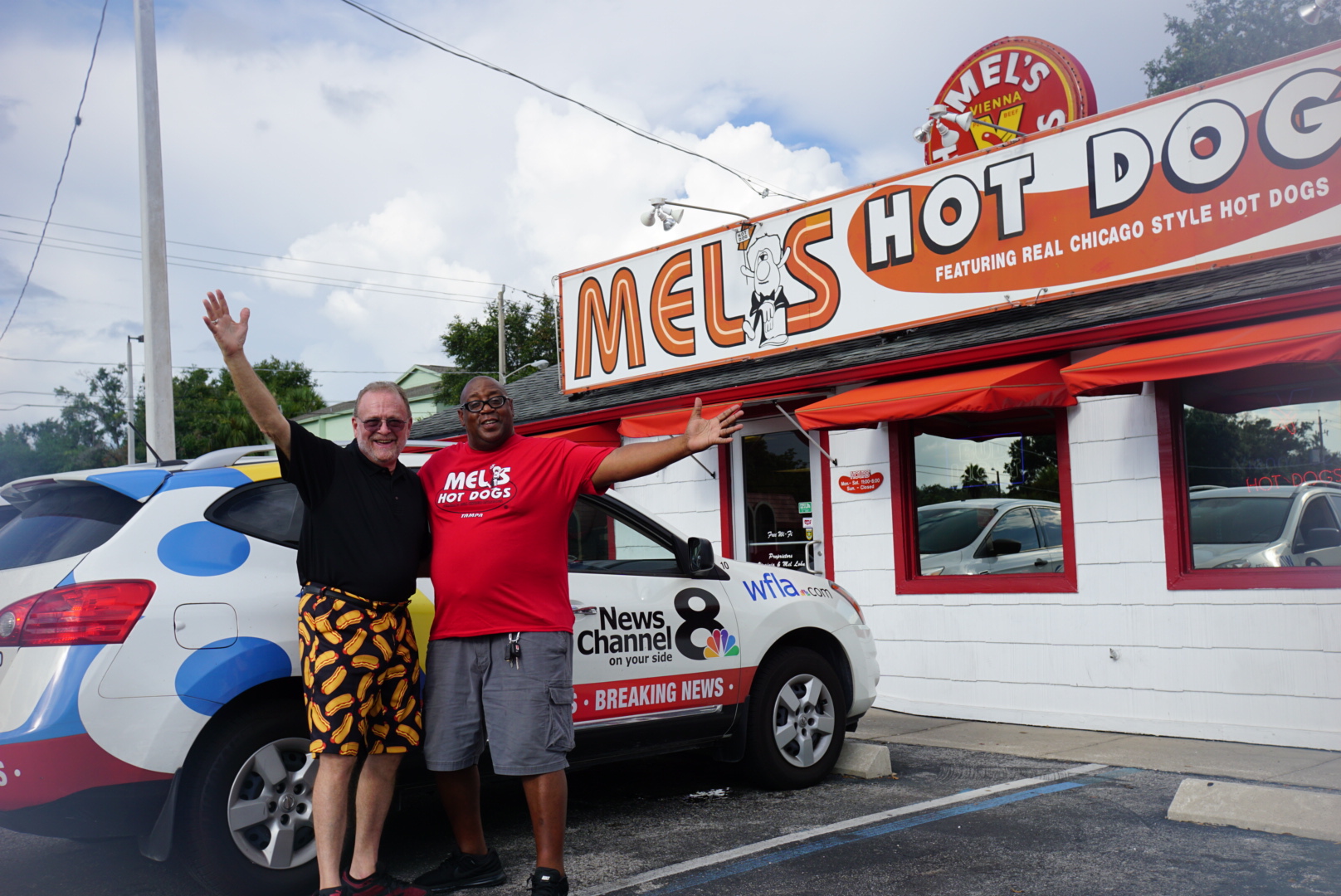 WFLA News Channel 8's Anthony Allred stopped by on National Hot Dog Day to chat with the Top Dog! To watch the segment, visit https://www.wfla.com/news/around-town/mel-s-hot-dogs-celebrates-45-years-of-being-in-business-on-national-hot-dog-day/1308905782